Deprecated
: preg_replace(): The /e modifier is deprecated, use preg_replace_callback instead in
/miastozagadek/libraries/joomla/filter/filterinput.php
on line
557
Deprecated
: preg_replace(): The /e modifier is deprecated, use preg_replace_callback instead in
/miastozagadek/libraries/joomla/filter/filterinput.php
on line
559
Deprecated
: preg_replace(): The /e modifier is deprecated, use preg_replace_callback instead in
/miastozagadek/libraries/joomla/filter/filterinput.php
on line
557
Deprecated
: preg_replace(): The /e modifier is deprecated, use preg_replace_callback instead in
/miastozagadek/libraries/joomla/filter/filterinput.php
on line
559
Deprecated
: preg_replace(): The /e modifier is deprecated, use preg_replace_callback instead in
/miastozagadek/libraries/joomla/filter/filterinput.php
on line
557
Deprecated
: preg_replace(): The /e modifier is deprecated, use preg_replace_callback instead in
/miastozagadek/libraries/joomla/filter/filterinput.php
on line
559
Deprecated
: preg_replace(): The /e modifier is deprecated, use preg_replace_callback instead in
/miastozagadek/libraries/joomla/filter/filterinput.php
on line
557
Deprecated
: preg_replace(): The /e modifier is deprecated, use preg_replace_callback instead in
/miastozagadek/libraries/joomla/filter/filterinput.php
on line
559
Deprecated
: preg_replace(): The /e modifier is deprecated, use preg_replace_callback instead in
/miastozagadek/libraries/joomla/filter/filterinput.php
on line
557
Deprecated
: preg_replace(): The /e modifier is deprecated, use preg_replace_callback instead in
/miastozagadek/libraries/joomla/filter/filterinput.php
on line
559
Strict Standards
: Declaration of JParameter::loadSetupFile() should be compatible with JRegistry::loadSetupFile() in
/miastozagadek/libraries/joomla/html/parameter.php
on line
395
Co wspólnego mają Sala Lustrzana w Wersalu, londyńskie autobusy piętrowe, łazik marsjański Curiosity i Piramida w Luwrze? Wszystkie powstały z użyciem materiałów Saint-Gobain! Grupa Saint-Gobain to światowy lider na rynku budownictwa. Saint-Gobain obecnie wymieniana jest nie tylko wśród 100 największych międzynarodowych grup przemysłowych, ale również 100 najbardziej innowacyjnych firm na całym świecie. W bieżącym roku Grupa obchodzi 350-lecie swojego istnienia. Firma jest Sponsorem Głównym 5 edycji Miasta Zagadek.
Oprócz wspierania innowacji, Saint-Gobain inwestuje w swoich pracowników i wspiera ich potencjał. Oferuje bogaty program szkoleniowy, który umożliwia poszerzenie kompetencji
w różnych obszarach działalności oraz zapewnia ciągły rozwój na wszystkich etapach kariery. Praca w Saint-Gobain to nieustające wyzwania i wspaniała atmosfera!
W Polsce Grupa Saint-Gobain działa od ponad 20 lat, będąc jednym z największych inwestorów zagranicznych i dając zatrudnienie 6000 osób.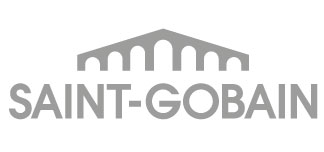 Z radością informujemy, że właśnie ruszyły zapisy do 5 edycję Miasta Zagadek!
Każdego z was, kto chce zmierzyć się z zadaniami jakie dzielnie przygotowywała grupa Miasta Zagadek zapraszamy do wypełnienia poniższego formularza zgłoszeniowego :)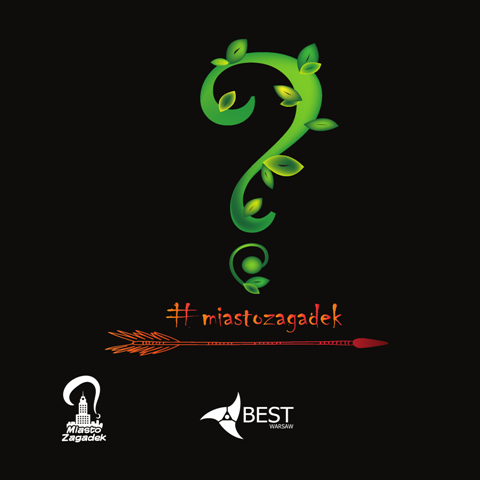 Grupa projektu Miasto Zagadek 2015 pracuję już w pocie czoła, tak żeby 30.05.2015r. przenieść Was w zupełnie nowy świat o zaskakującej i pasjonującej historii.
W grafice znajduje się podpowiedź dotyczącą tegorocznego motywu gry, śledźcie nas na https://www.facebook.com/miastozagadek- znajdziecie tam więcej wskazówek dotyczące motywu.
Zbierajcie siły, przygotowujcie się ciężko- bądźcie gotowi na przygodę, która nadciąga ...
...a do tego czasu zobaczcie jak wyglądało to podczas poprzednich edycji :